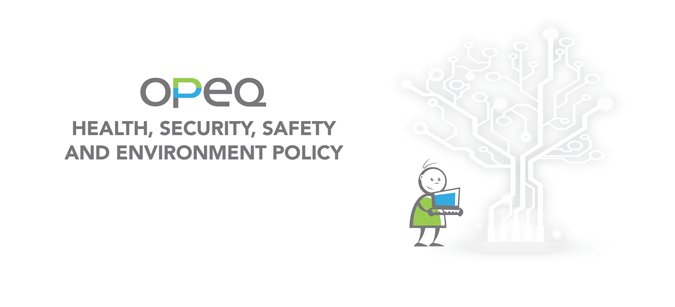 May 17th 2022
OPEQ — Ordinateurs pour les écoles du Québec mission is to reuse computer material and make sensible use of resources. In this regard, we are committed, in a continuous improvement process, to minimize the impact of our activities and services on the environment and health & safety.
Thus, OPEQ commits to:
comply with all legal and other applicable requirements relating to the environment, health & safety and security, and to which OPEQ subscribes;
develop environmental and health & safety programs to meet the objectives and targets set;
maintain evaluation processes of environmental impacts and health & safety risks, develop control measures and monitor their effectiveness;
ensure confidentiality of the data contained on electronic media entrusted to OPEQ, during the entire operational process;
transact with providers who act responsibly and are attentive to our physical and social environments;
ensure that its employees adhere to this policy and understand their responsibilities with respect to its implementation;
maintain and improve a management system resulting from this policy.
In continuity with our social mission, our commitment to environmental protection strengthens our position on sustainability: provide fair treatment of all by applying the principles of social solidarity, promote access to knowledge by conveying to our employees and customers the importance of reusing and eco-responsible recycling while paying attention to the health and quality of life of our employees.

Maryse Lavoie
General Manager OPEQ

Jean Lasnier
President